Eltel Networks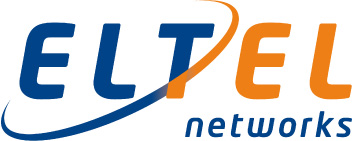 Eltel Networks builds and maintains telecommunications and power networks. Digital signatures are used when the company orders the materials (if the supplier is an Estonian company) and in communication with customers – price quotes, contracts, transfer acts. Eltel encourages its suppliers to use digital signing. 'Clients' in the study refer to
partners, suppliers and subcontractors, and also the company's customers.

Eltel responds to the price queries of clients with digitally signed price quotes. A contract is digitally signed if the quote is accepted. If necessary, a supply contract is digitally signed when materials are ordered. Eltel hands over the required documents when a project is completed and confirms the authenticity of the data with a digital signature. Eltel confirms the completion of the different stages of larger projects with certificates, which also bear the digital signatures of the parties.

Eltel generally uses two variants to have documents signed by hand:
the client or partner visits the office of Eltel
Eltel's specialists visit the office or site of the other party

| | |
| --- | --- |
| Customer service time spent per customer signing the contract by hand | 30 min |
| Average number of pages in the document | 15 lk |
| Average number of copies | 2 tk |
| Documents signed by hand in one month | 280tk |
| Documents sent by mail in percentage | 10 |

Implementation of the digital signature:
The first registered digitally signed documents appeared in Eltel's document management system in 2007. Digital signature was implemented for the purpose of saving time
and making the administration process faster, i.e. to avoid driving around to obtain signatures or sending documents back and forth by post.
Eltel is interested in using the digital signature more to increase efficiency.
The most time-consuming process at the moment is
associated with the documents that are sent by post
or whereby the parties have to meet to sign the document.

According to the calculator the savings would be
the following: