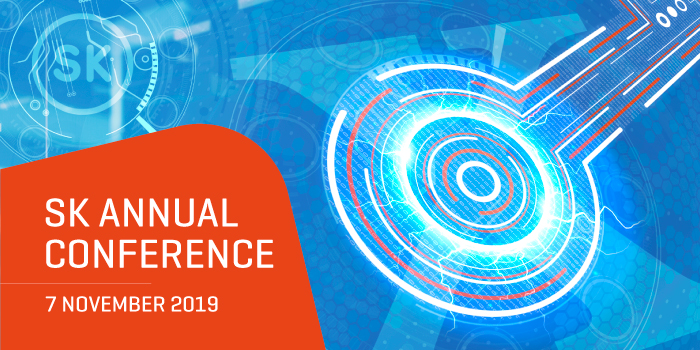 Welcome to SK Annual Conference 2019!
SK Annual Conference 2019 takes place on November 7, 2019 at the Apollo Cinema in Ülemiste Centre in Tallinn, Estonia.
The SK Annual Conference is in its tenth year this year and will be held in English.
During the conference, you will be given a comprehensive overview of the last year in the eID world and in SK ID Solutions.
For our keynote presentation, we have invited professor Willem F. G. Haselager from the Donders Institute for Brain, Cognition and Behaviour at the Radboud University Nijmegen.
And last but not least, as always, the conference expo will be packed with exciting products and services.
More information about the location of the conference venue is available here.
AGENDA
| | |
| --- | --- |
| 10:00-11:45 | Annual Overview of SK ID Solutions​ |
| 11:45-12:15 | Coffee break |
| 12:15-12:45 | Overview of Mobile Identity Solutions Market, Andres Kütt |
| 12:45-13:30 | Trust Services Landscape in EU from Supervisory Lens, Forum of European Supervisory Authorities |
| 13:30-14:15 | Lunch |
| 14:15-15:15 | Between Authentication and Authenticity, prof Willem F. G. Haselager |
| 15:15-16:00 | Panel Discussion |
| 16:00-16:25 | Summary of the Day, Henrik Kalmet |
| 16:25-17:25 | Reception |
| 17:25-20:00 | Movie night |